Sales Manager
Sysarb is on a mission to change the level of equality, worldwide. We are now looking for a Sales Manager to continue forming our sales function. Come join the ride with us!
We usually respond within a day
Do you have a genuine passion for B2B sales? Would you thrive in a fast-growing SaaS organization? Are you an exceptional closer with leadership skills, then this is the role for you! 
A Sales Manager at Sysarb will continuously optimize the sales process, making necessary improvements in the sales organization, processes, activity level, and structure to ensure that the team meets customer acquisition and growth objectives.

As a leader, you will guide and coach your team-members ensuring individual growth and progress. You will collaborate with other supportive leaders across the organization. The Sales Manager report to the Chief Sales Officer and will be working closely with the Chief Growth Officer, Chief Marketing Officer, Customer Success Manager, and other cross-functional leaders.
You are a perfect fit if you have…
Proven success within a leadership role in a high-growth SaaS sales organization.
3+ years managing and growing a high-performing B2B sales team with a people-first mindset.
Ability to think strategically with a willingness to roll up your sleeves and execute in collaboration with other team members.
Excellent communication, presentation, and negotiating skills are essential, along with the ability to balance a varied workload.
A high degree of independence with the ability to effectively plan, prioritize and organize your activities is essential.
Experience within Compensation & Benefits or other HR-related fields is a big plus.
What you'll get to do...
Creating and implementing sales strategies to meet the customer acquisition and growth objectives
Development of the existing sales team through coaching, training, recruitment, etc
Nurturing and maintaining client relationships
Identifying and generating new opportunities across markets
Utilizing our current client base to generate new business across our markets
Analyzing the feedback from clients to optimize product development and marketing activities, in collaboration with our Growth-team
Reporting on KPIs to the executive leadership team
What we can offer you...
Incentive Warrant Program
Culture - 45 people, a shared vision to radically improve gender equality worldwide
A yearly budget to spend on health-related services - gym memberships, exercise classes, etc
MacBook, mobile phone, home office days, and other nice-to-haves
Sysarb is an equal opportunity employer. We celebrate diversity and we're committed to creating an inclusive environment for all employees and candidates. Please refrain from including your picture and age with your application. We do background checks of every candidate that qualifies for the final step of our recruitment process. 
Please note that we do not accept any applications through email due to GDPR.
We usually respond within a day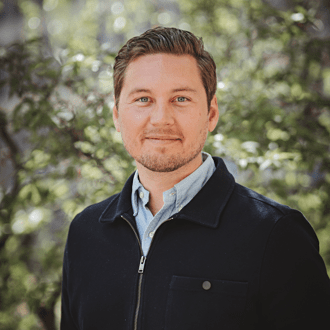 Related jobs
Do you want to change the world with us?
Fulfilling work 🌟

At Sysarb, you'll get fun and meaningful tasks. You also have the power to be involved and have influence over the company's next step as well as the global view of salary.

Community ☕️

At Sysarb, we love spending time with each other. After signing new deals or releasing new updates of our software, we look forward to meeting up with each other just to relax and have fun.

Benefits 💪

Sysarb is a flexible workplace where you have great opportunities to set up your work as you wish. We prioritize your health and encourage you to spend time on your well-being.
This is Sysarb
Imagine a world where both men and women have an equal pay for equal work, where gender equality is given and where ethnic or racial discrimination does not exist. This is Sysarb, this is our why, our DNA, this is what we are going to change.

Do you want to be a part of our journey? Join us! 😍
Already working at Sysarb?
Let's recruit together and find your next colleague.